Pragati Maarga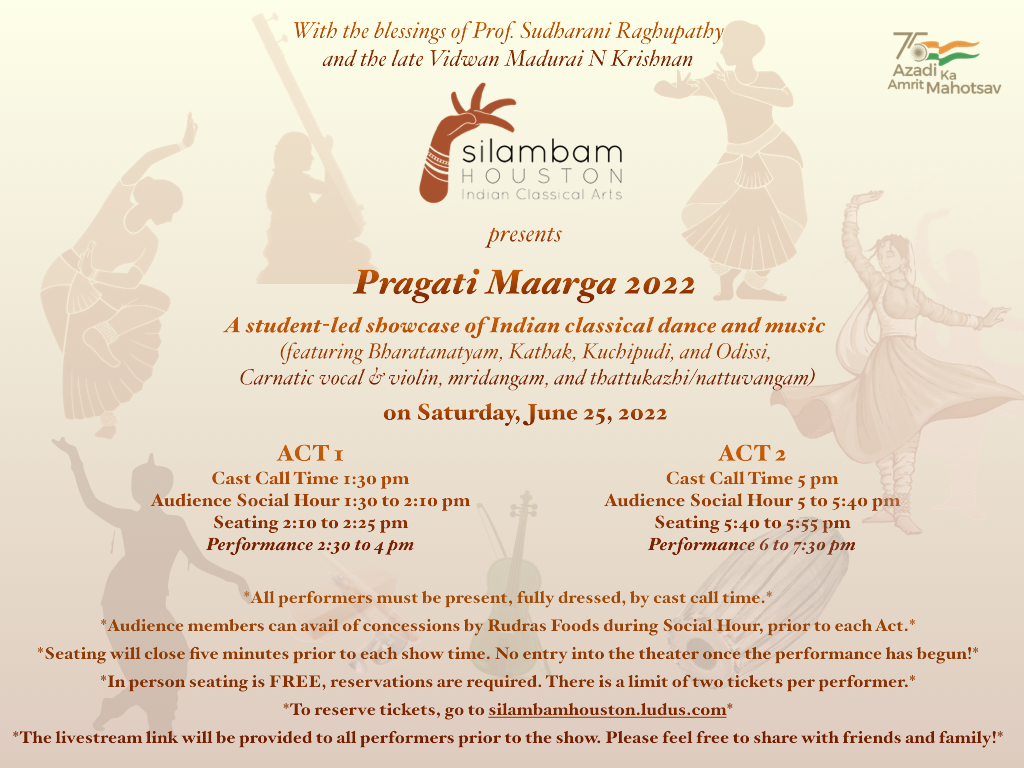 Silambam Houston is proud to present 'Pragati Maarga 2022', a live and live-streamed showcase featuring student performers of all levels, presenting short pieces in the Indian classical dance forms Bharatanatyam, Kathak, Kuchipudi, and Odissi, as well as vocal and instrumental Indian classical (Carnatic music) and percussion!

With performances either filmed in individual homes or performed live in our theater, our student showcase this year is in a hybrid format designed to accommodate all of our students and viewers, whether in-person or virtually.

The live, in-person showcase will incorporate pre-recorded segments and will be presented on June 25, 2022, at the Silambam Houston Cultural Arts Center to a limited live audience, as well as live-streamed to our global audience of families, friends, and well-wishers.