ArtStream Concert #3: Dance Across Texas
Silambam Houston's ArtStream Concert Series concludes its Fall run on October 23rd, with 'Dance Across Texas'. This features a commissioned performance in three Indian classical dance forms by Silambam artists Kalpana Subbarao, Supradipta Datta, and Nilamani Venisetty, followed by a performance by visiting artists from Dallas-based Kathak Rhythms.
Patrons can reserve tickets to watch these performances in person, or online from the comfort of their home. Tickets for both in-person and online viewing are 'pay what you can'.
This performance spotlights Nora's Home, a nonprofit that offers solid organ transplant patients and their families an affordable place to stay in the Texas Medical Center (TMC) where they can find support and share experiences with others, in the comfort of a home-like environment.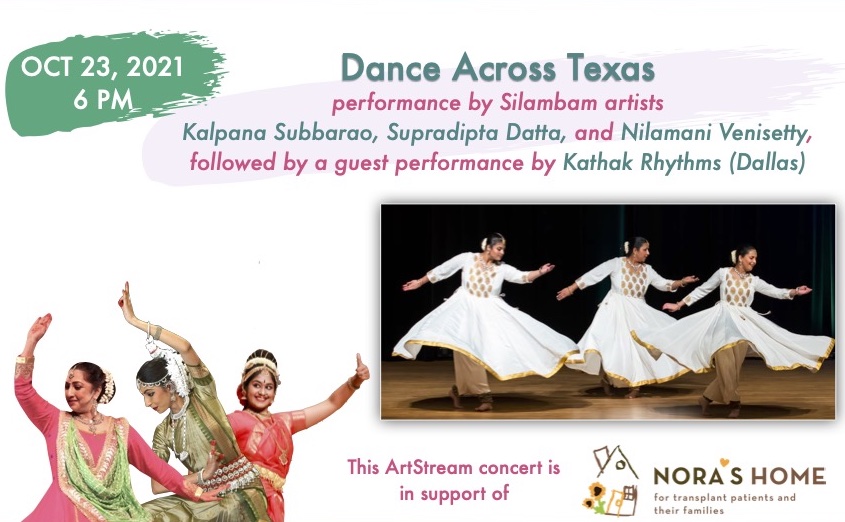 The ArtStream concerts, kicking off Silambam Houston's 20th year, are intended to build and strengthen community connections, both within the arts fraternity and in the larger community. Each concert will bring diverse artists together to present commissioned work, will be presented live and live-streamed, and will spotlight and support a featured charitable organization.